Hey bookish friends! I haven't done a top 10 Tuesday in a little bit here. I just wasn't feeling any of the topics and didn't want to force it! Does that happen to anyone else? I really need to feel a spark with the prompt in order to do it… otherwise I feel like a fake 😂
So for this prompt I had somewhat of a difficult time! I have read a lot of books but I see now that I don't read a lot from the same authors… which I need to change! So what I've done here is included some of the authors I've read series by and then added a few authors that I have really enjoyed and have their other books on my tbr!
Top Ten Tuesday is an original blog meme created by The Broke and the Bookish and is currently being hosted by That Artsy Reader Girl. 
This week the topic for Top 10 Tuesday is…….. Authors I've Read the Most Books By!
Soooooo lets do it!!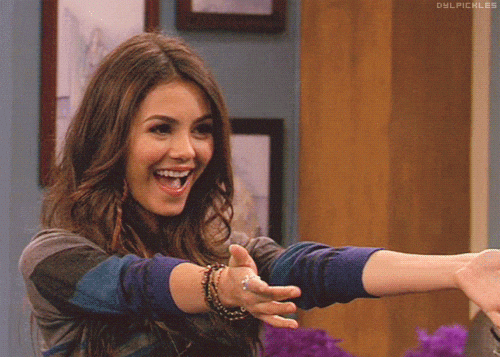 ---
James Dashner
James Dashner is at the top of my list because I have read 2 series by him and LOVED them both! (The Maze Runner & The Mortality Doctrine) – read 6 books in total by James Dashner
---
Suzanne Collins
Of course I had to include Suzanne Collins on this list! I have read all 4 of The Hunger Games books so I would say she is pretty close to the top of my list! – read 4 books in total by Suzanne Collins
---
Brittany Cavallaro
If you have been following me for any extended period of time you would probably know that I LOVE the Charlotte Holmes series. I literally will talk about it to anyone who cares and will always tell people to read it… seriously, read it people!!!
She has also written Hello Girls which is on my tbr and I see she has a new duology in the works!!! So please go check her out shes great! – read 4 books in total by Brittany Cavallaro
---
Colleen Houck
I love this lady!!! She has fab writing and I just love her style of books. I have read 2 different standalone books (Terraformer & The Lanterns Ember. Both of this books were 5 star reads for me!!
She has written a couple series that I want to check out as well!! – read 2 books in total by Colleen Houck
---
Stephanie Meyer
I read the Twilight series which automatically gets Stephanie Meyer on this list! I know she has written other books since then but I haven't checked those ones out. However, I may have to jump on the bandwagon and read her newest Twilight book when it comes out haha. – read 4 books in total by Stephanie Meyer
---
Veronica Roth
I fell in love with Veronica Roth when Divergent came out. Loved it! It changed me as a reader. I would say Divergent was the turning point for me that really made me love reading!
So, I read the Divergent series and most recently I read Chosen Ones which I understand is the first of a series. I really want to read Carve the Mark – not sure why I never got to it but its on my tbr! – read 5 books in total by Veronica Roth
---
Michael Grant
I read the Gone series by Michael Grant a super long time ago! It was probably the longest series I have actually read haha. He has some other books as well that Id like to check out at some point! – read 6 books in total by Michael Grant
---
So for the remainder of the authors – I have only read 1 book by them but I LOVED the book I read and have added their other books to my tbr 😊
Kristen Harmel
I read The Book of Lost Names a month or two ago and I loved it so much. Her writing was so amazing and the story was beautiful! I added The Room on Rue Amelie, The Winemakers Wife, The Sweetness of Forgetting, and When We Meet Again!!
---
Jaimie Admans
I read The Little Bookshop of Love Stories and oh my goodness, that book just made my heart happy! I immediately needed to check out her other book and added The Chateau of Happily Ever Afters, The Little Wedding Island, Its a Wonderful Night, and The Little Village Carousel by the Sea!!!
---
Ruth Ware
My first Ruth Ware book was The Turn of the Key. It was a total fluke that I came across her. I saw The Turn of the Key on a table at the bookstore that was a staff's pick of the month. I didn't know anything about the book or the author. Ended up loving it and discovering Ruth Ware has tons of awesome books!!
I've added The Woman in Cabin 10, The Death of Mrs. Westaway, and The Lying Game to my tbr!!
---
Do you tend to read a lot of books by one author? Who is your favourite author right now??
Chat with me in the comments 😊