Hey there my bookish loving friends! How is everyone doing lately? I have been enjoying getting back outside and seeing some friends. It has added some normalcy to this crazy world.
I have been finding that my creativity has been pretty high lately and I've had so many ideas for blog posts and IG posts and pictures. However, for some reason my motivation is low. I don't know why!! Anyways, I'm sure it will blow over and Ill be able to follow through with some of my ideas and see how they are!
I tend to list a couple of my favourite songs of the month during my monthly wrap up but for me – I find that I will have a favourite song for much longer than a month. Sometimes I always love a song and always think of it when I list my favourite songs but that is NO FUN when I want to give updates to my life and the answers are always the same!!! Does anyone else feel this way? I know some people get so sick of songs after a couple weeks and I do too sometimes, but not all the time! So I saw this kind of post a long time ago. Someone matched books to one of Taylor Swifts albums which I thought was super entertaining. So finally I decided to give it a go myself and let me tell you… this was harder than I thought!!
Now on to the post – I picked 5 of my favourites songs right now and matched them to a book I've read!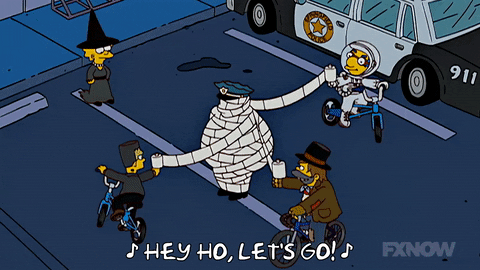 ---
Rain On Me by Lady Gaga (with Ariana Grande) // The Hunger Games by Suzanne Collins
Living in a world where no one's innocent
Oh, but at least we try
I'd rather be dry, but at least I'm alive
Rain on me, rain, rain
So, when I first heard this song I didnt like it lol I thought it was weird and I just wasnt into it. Flash forward to hearing it a few more time and I decided it is a JAM.
The reason I paired it with The Hunger Games is because its gives me fashion show vibes lol I don't know why… something about the beat and the parts with the deep voice… I don't know you guys its just what I think of. This then made me think of the people in the Capitol and how extra they are, especially when it comes to beauty and fashion!
The lyric that I added her made me think of the actual games and how the person who wins the games would be thinking things could be way better but at least they are alive!
---
Blinding Lights by The Weekend // Twilight by Stephanie Meyer
I'm running out of time
'Cause I can see the sun light up the sky
So I hit the road in overdrive, baby
Okay so I may be WAY OFF here but this song just reminds me of Twilight. It makes me think of songs that played in the movies lol so my mind just jumped there right away. (I also think of Stranger Things when I hear this song too… anyone else?).
For some reason I just think of Edward Cullen and the wolf pack when I see the lyrics I posted above. Something about running out of time… they always seemed to be racing against the clock to solve some sort of issue. Also – vampires and the sun… I know Edward and the Cullen's could be in the sun without dying but the lyric the sun lights up the sky so I hit the road in overdrive makes me think vampires moving quickly during the day to avoid the sun!
---
Lose Somebody by Kygo & OneRepublic // The Book of Lost Names by Kristin Harmel
Sometimes you gotta lose somebody
Just to find out you really love someone
So for this pairing I went with the idea of lost love. The Book of Lost Names came to my mind right away!! The relationship between the main character and her love interest fits this perfectly and just the fact that she knew she liked him but wouldn't admit it and then OF COURSE waits too long to act on it. I wont say much more because this is a new book and I don't want to spoil anything but lets just say it fits with this song!!
---
Look At Her Now by Selena Gomez // Josh and Hazel's Guide to Not Dating by Christina Lauren
Of course she was sad
But now she's glad she dodged a bullet (mm)
Took a few years to soak up the tears
But look at her now, watch her go
Okay so anyone who has read this book knows that Hazel is the most crazy, wacky, hilarious character with a wild history!! I thought this fit SO PERFECT because the song basically is saying a past relationship didn't work out but it was for the best and know see how good things are!! This is totally Hazel! Her past love interest left her in pieces BUT he was shitty and she made it out better without him!
This could also be seen from Josh's eyes when he thinks about Hazel from the past but I mean…. we all know how that turned out hahah!
---
The Man by Taylor Swift // The Grace Year by Kim Liggett
I'm so sick of running as fast as I can
Wondering if I'd get there quicker if I was a man
So maybe this is a stretch but I don't think so! The Grace Year follows this story of girls being sent away for a year to "rid their magic" which essentially means the men think as soon as the girls get their periods they work some sort of magic on the men and make the men do bad things…. TYPICAL MEN AM I RIGHT? So I thought of this book because the girls are punished for being female… for having biological body parts that do different things than male body parts. They are punished because MEN cannot control themselves (is this sounding like real life because it is to me!!).
So the lyric "wondering if I'd get there quicker if I was a man" kind of spoke to me and I thought that in the terms of The Grace Year it would be more like 'wondering if I would be treated better if I was a man' lol I don't know!! Maybe I'm pulling at strings but I do think this pairs well!
---
What do you guys think? Do you have a better book pairing for any of these songs?? Chat with me in the comments!