So, I saw this post on the goodreads blog the other day which was talking about The Hunger Games and how that book was a real starting point to how popular those types of books have become. They then go to list some of the MOST popular YA dystopia series since The Hunger Games. The link to the posts is here if you want to check it out!
Now – I LOVE good YA book and have always been a fan of YA Dystopia books. Of course, like many of you, I read The Hunger Games and was just amazed by it, loved it, fan girled over it. I agree that The Hunger Games was a turning point for this genre of books!!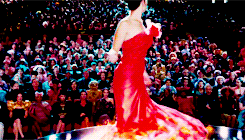 I looked at the list the Goodreads blog listed as most popular YA Dystopia series from the last 10 years and, well….. I don't totally agree? I mean they went off ratings from Goodreads so I suppose I may be an unpopular opinion? I am going to go through the list and name the ones I agree with first:
Divergent
The Maze Runner
Shatter Me
The Program
Legend
So – here we are. I totally agree with these ones. I have either read them or seen them everywhere. Also, not that this totally matters, but Divergent and The Maze Runner were made into movies….. again, not like that proves popularity or anything but I think it shows any overall interest in the stories!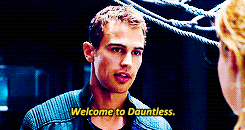 The ones I did not really agree with/ haven't heard much about (so could be wrong about):
Matched
Delirium
The Darkest Minds
Scythe
Under the Never Sky
Enclave
Partials
Blood Red Road
The Testing
Please don't hate me if I just said your most favorite book is not popular 😂 I am simply saying that I don't totally agree that they are the TOP MOST POPULAR YA Dystopia books for the last DECADE. I think they are probably popular and maybe even great books – I just don't see it. Please enlighten me on these books if they are super good though because I love new books!!
Now, here I go throwing my opinion all over the internet. I am going to share some YA Dystopia books from the last 10 years that I think would be good fits on this list. Again, this is just me giving my opinion, but its what I think 🤷‍♀️
The Selection -Kiera Cass
Gone – Michael Grant
The 5th Wave – Rick Yancey
Red Queen – Victoria Aveyard
Reboot – Amy Tintera
The Eye of Minds – James Dashner
---
What do you guys think? Do you think the goodreads blog was right picking those ones? Are there others I didn't mention that would be better fit? Chat with me in the comments 😊