Hi there friends!!
So, we are almost through April now…. what the heck is happening? Time is flying by so quickly. It is also SO PAINFUL that its beautiful outside but all the parks and whatnot are closed. Who would have thought the world would come to this? I actually miss the outside?? I never really liked being outside that much (wow that sounds so pathetic 😂) before but now that I'm not allowed to go out…. I want it! But, on the positive side, with more time spent inside it means more books are being read and I do love to read so its not all complaints from me.
I thought it would be fun to share with you all my most recent requests on Netgalley, what they have approved me for, and sadly what I have been DECLINED. Also, can be talk about the feelings you get when a book is declined? I take it like a personal attack almost LOL I felt okay when my first one was declined as I had been approved for so many, so I felt it was fair. BUT THEN I got 3 books in a row declined and I have to say – I felt a little salty about it.
Anyways, I have gotten over it now hahaha. Hopefully I can work on my salty attitude towards declined books in the future as Im sure there will be many!
Recent Requests
The Witches of Willow Cove by Josh Roberts – Approved
The Woman Before Wallis by Bryn Turnbull – Approved
The Book of Lost Names by Kristin Harmel – Approved
The Cabin on Souder Hill by Lonnie Busch – Approved
Fussy Flamingo by Shelly Vaughn James – Approved
After All I've Done by Mina Hardy – Approved
Terraformer by Colleen Houck – Approved
A Spell for Trouble by Esme Addison – This was a "read now" book
Vanessa Yu's Magical Paris Tea Shop by Roselle Lim – Pending
Bookish and the Beast by Ashley Poston – Pending
By the Book by Amanda Sellet – Declined
The Invisible Life of Addie LaRue by V.E. Schwab – Declined
Havenfall by Sara Holland – Declined
---
So there you have it. My 3 declined books. I have to say I am most disppointed in Havenfall as I really wanted that one but I supposed I will just have to go buy it! Struggles.
Overall, I am happy with how Netgalley is treating me. I have read some fabulous books off it and keep getting a pretty steady stream of books!!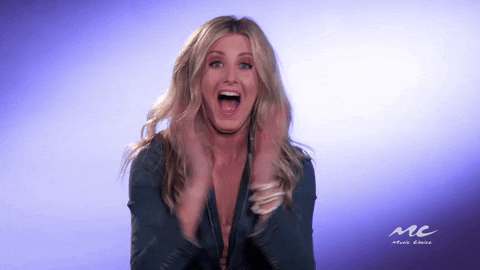 ---
What books have you most recently requested on Netgalley? Do you get declined often? What book are you looking forward to reading? Let me know in the comments 😊